Accelerating uptake of QR codes in business
One of the unexpected outcomes of the Covid crises is the rapid adoption of QR Codes by businesses across all sectors.
QR codes have been around for a long time and have multiple uses. The most common fall into the following categories:
Tracking stock
Storing information, like on a conference badge
Promoting a web page
Triggering Payments
and more recently... Track and Trace applications.
First developed in the 90s the QR code is a bit of an allrounder, you can read more about its history on Wikipedia.
One of the main commercial reasons QR Codes have thrived during the pandemic is that the over a 'contactless' way of getting customers and patrons to information. Take restaurants, they have been able to let customers scan a QR Code to quickly access the latest menu and avoid having to give them a physical menu that would be a huge hygiene risk.
Some restaurants have gone even further, allowing customers to order their food on the page the QR Code leads to and to then pay for it - a zero contact ordering experience that takes customer and staff safety to another level.
High street retailers have also rolled out innovative promotion and purchasing channels using the codes. One has even put screens in their window with QR Codes allowing customers to see, find out more and then buy products without even going into the shop! Check this BBC article for more.
Many in the industry are now wondering if such innovation and convenience for customers will ever go away, even when the pandemic is over. Paying for your food bill with an app had been rolled about by chains like Wagamama before the outbreak but it seems these features are here to stay. Convenience will always be seen as proving a competitive edge so expect more and more companies to adopt QR Codes going forward.
One of the biggest leaps forward for the codes is that most modern phones now automatically read the QR Code when you point your camera at them. You need to be in your camera app but then the link to the web page will pop-up immediately and you simply click to go.
ClearWater Hygiene have been closely following these trends and have deployed QR codes ourselves within our Track and Trace app and as a promotional feature that our customers can use on any of our Smart Stands with screens.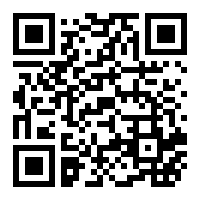 We enable customers to record customer and staff entery and exit times using a quick scan of a QR code. We also setup any promotions the customer would like on the screen; be that a QR Code quick link to a menu, a discount on a product or a signup page for a monthly newsletter or further information page.
As you can hopefully see, QR codes are extremely adaptable in a commercial setting. They can help build business, create loyalty and save lives all at the same time.
If you'd like to see what a QR Code can do, just scan the code to the right with your mobile phone camera and it will let you jump to our Managed Services page.
Hats off QR Codes, you've been there when we needed you.