Clearwater Hygiene are proudly supporting Shelter through a donation of 1200 bottles of hand sanitiser to their frontline staff and clients in Manchester and Glasgow that was delivered last week. Through regular donations of hand sanitiser we're helping the Shelter team and their clients to stay safe when providing face to face services.
Shelter helps millions of people every year struggling with bad housing or homelessness to find and keep a safe home.
We will continue to donate and fundraise for Shelter to show our support. We'll be posting info on our latest fundraising effort shortly so check back regularly to find out how you too can help the wellbeing of people who are already facing the terrible challenge of homelessness or poor housing.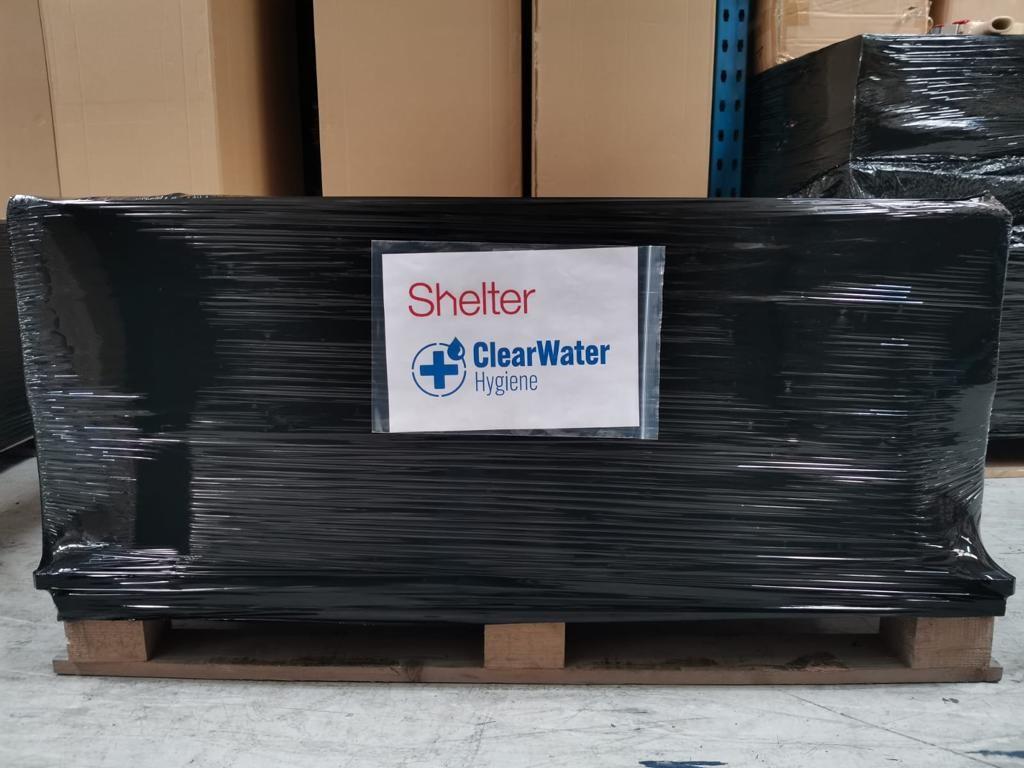 Thank you to everybody who helped get this donation out to Shelter and we look forward to loading up the next dispatch shortly.
Keep safe,
ClearWater Hygiene