Is shopping the pain point in Covid spread?
Shopping has come under the spotlight with new data highlighting that it is the most prevalent activity present when those testing positive are asked what locations they visited in the preceding week.
The new data from Public Health Scotland (PHS) was published on the 1st of November. Those testing positive for Covid-19 had been shopping in over 20% of cases, higher than any other category. There has been a distinct increase in shopping activity over recent months and this data shows that shopping may well be the main activity behind the spread of the virus.
Retailers have taken huge steps to make their stores and shops safe but we can all attest to the more crowded experience that shopping is and that it is an environment that is hard to keep constantly hygienic while customers are present.
Where restaurants and venues can strictly enforce distance and cleaning policies it is much harder to police people movement in stores.
The main advice from government to keep safe when indoors revolves around:
Distance
Time
Ventilation
The longer your are inside a crowded room with little fresh air ventilation the higher your chances of catching Covid if someone infected is present.
So what can retailers do to minimise the risks?
Point-of-entry Covid Security is the first line of defense. Ensuring all customers sanitise, temperature check and adhere to your safety policies is the best approach. Track and Trace is a further protection that shows customers you are serious about mitigating and reducing the spread of the virus.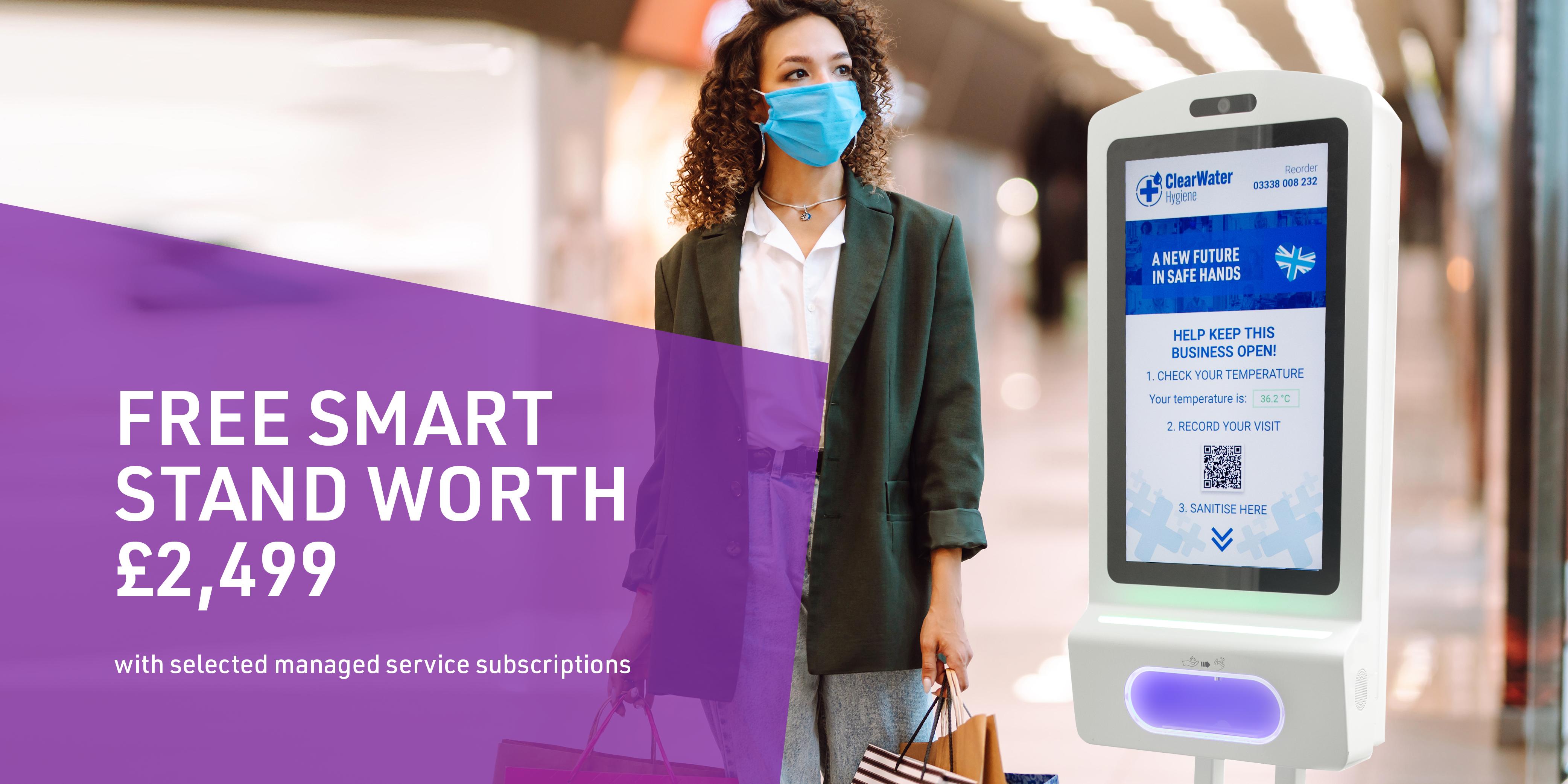 The ClearWater Hygiene Smart Stand can provide all of this functionality in one robust unit at your retail entry points:
Automatic, personal temperature check when sanitising
Optional Track and Trace functionality with opt-in promotional feature
Full HD screen for safety policies and customer guidance display
We have worked with major high street retailers to address the challenges of trading during the outbreak.
Contact us if you would like to discuss our zero cost Smart Stand options and Standing Order contracts for medical grade hand sanitiser.
If you would like to review the PHS data then follow this link to the NHS Scotland data.
Keep safe and here's to a festive, secure retailing period over Christmas and the New Year.